Industrial Pretreatment Washers
Mild Steel/ Stainless Steel Chemical Pretreatment Washers
Coating Application Systems/ Finishing Materials Supplier in Cambridge, Ontario
Our chemical pretreatment washers are designed in conjunction with your chemical supplier requirements to remove; dirt, scale, oils and contaminants which is the critical first step in obtaining quality finishes.
Multi stage spray washers which may include; alkalines, phosphates, conversion coatings, sealers, rinses and blow offs.
Designed for your substrate requirements to improve under paint corrosion resistance and enhance paint adhesion.
Deionized or RO water final rinses to minimize any substrate contaminants.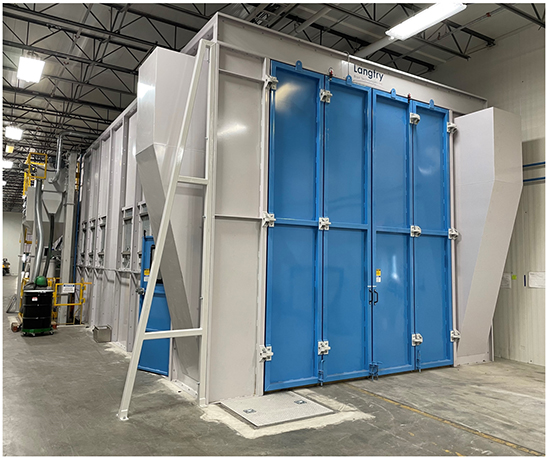 Washers are available in mild steel and/or stainless steel.
Utilizing proven, industry accepted components, such as; Maxon burners, Gusher pumps, Honeywell Controls and Bex spray nozzles. All of our components are TSSA, ESA, CSA and UL approved.
Waste water treatment components to neutralize and filter contaminants.
We also provide manual and automatic abrasive, blast cleaning systems that are an effective solution for the removal of rust, scale, paint and other impurities from metal parts.
This method of cleaning is also effective in creating a profile conducive to the adhesion of your coatings.